NovaSeq™ X Plus Promotion

Novogene is proud to offer the NovaSeq X Plus service for premade library sequencing, which has recently been upgraded to deliver an unprecedented output of 375 Gb per lane. This service is not only cost-effective but also provides customers with high-quality output and unmatched value when compared to other sequencing solutions available in the market. Explore more details below and don't miss out on this opportunity to enhance your sequencing experience with our NovaSeq X Plus service! Check out Novogene's NovaSeq X Plus data performance in human whole genome sequencing and in-house libraries of exome and transcriptome!
Pre-made Library Sequencing

Parameters of Projects Running on NovaSeq™ X Plus at Novogene

*25B Flow Cell is expected in H2 2023.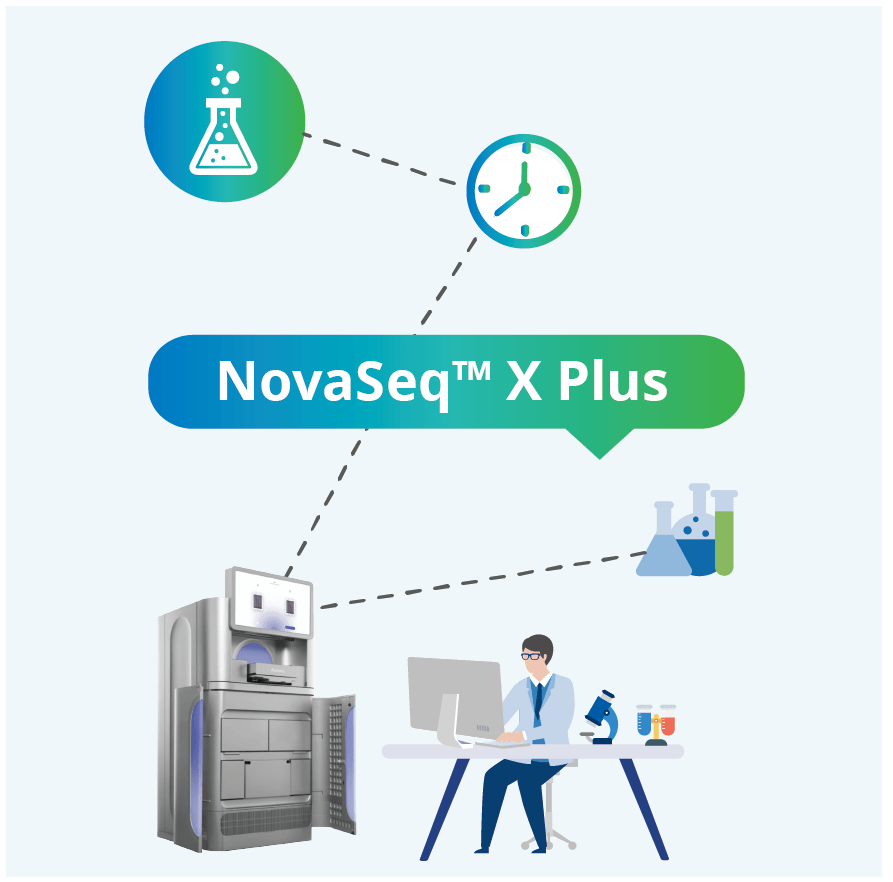 Terms and Conditions
For research use only. Exclusive for clients in North and South America.
All rights reserved.