Novogene uses leading technology from Illumina, Pacific Biosciences, Oxford Nanopore and Life Technologies, in our state-of-the-art sequencing centers in California (USA), Cambridge (UK), Singapore and China.
Reliable and high quality NGS data is a key component in genomics research. At Novogene, we use the most effective technology available from world leading providers including Illumina NovaSeq 6000, HiSeq, Oxford Nanopore, Ion Torrent and PacBio Sequel platforms. Over the years our NGS labs have developed optimized NGS processes and protocols to ensure the best possible scientific outcome for your research.
Not only do we offer state of the art NGS technology, we also have the largest sequencing capacity in the world with an annual throughput of over 280,000 human WGS samples.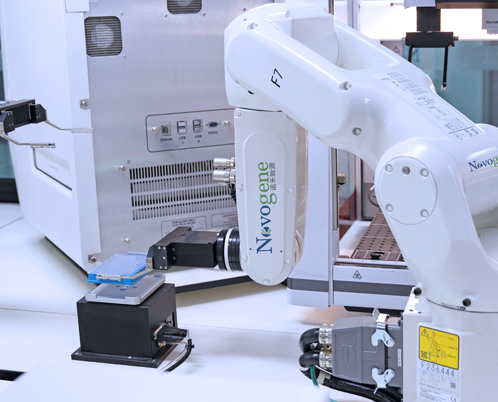 We are one of the Illumina certified provider and one of the main partner of Illumina Genome Network in China. Besides, we are one of the largest PacBio Sequencing service provider in the world with > 10 units of Sequel Sequencers. Our experience and access in a diverse range of systems and protocols allow us to deliver the best possible results to support our customers' research.