Novogene is a leading provider of genomic services and solutions with cutting edge NGS and bioinformatics expertise and the largest sequencing capacity in the world.
Novogene delivers unsurpassed data quality to support our customers' research goals. We are a world leader in NGS services, with thousands of employees and multiple locations across the globe. Novogene has strong scientific expertise and experience with 45 NGS-related patents, as well as over 950 SCI articles with a total impact factor of more than 7970, including publications in first tiers journals such as Cell, Nature and Science.
As the largest NGS service provider headquartered in Beijing with branches in Hong Kong China, US, UK, Singapore, Netherlands, and Japan, Novogene was founded in 2011 and has been growing rapidly over the past few years. Novogene has genomic sequencing labs in the US (at The University of California at Davis campus), China, Singapore, and the UK (Cambridge).
Company founder, Dr. Ruiqiang Li

Dr. Ruiqiang Li, is widely recognized as one of the world's leading experts in genomics and bioinformatics, has applied for 35 patents and authored over 100 publications that have been cited more than 55,000 times. Best known for developing the software SOAP (Short Oligonucleotide Analysis Package) for ultra-fast sequence mapping, variation detection, and de novo genome assembly, Dr. Li has focused the company on being a full-service provider, performing NGS services and providing bioinformatic analysis to fully empower and enable our customers to move forward rapidly and effectively in their scientific endeavors.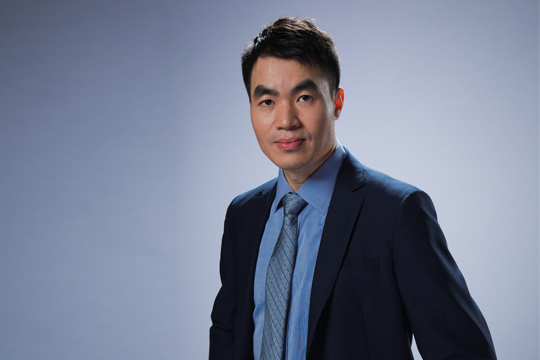 Milestones
Novogene (stock code: 688315) officially launched into SSE STAR Market.

Cambridge Sequencing Center obtained ISO/IEC 17025 accreditation and launched European Clinical Services

2021

Launched Falcon, our world-leading intelligent NGS delivery platform, to significantly improve the efficiency, reliability and quality of production.

Fought against COVID-19 pandemic and supported large-scale nucleic acid testing in Beijing, Qingdao, Tianjin, Chengdu and other places to assume social responsibility.

2020

Established Novogene Netherlands B.V. and Novogene Japan k.k.

2019
Received CFDA Approval for NovoFocus NSCLC CDx Test.

Obtained CLIA certification for the UC Davis Sequencing Center.

Established the Cambridge Sequencing Center.

2018

Obtained the first CAP Certification for an NGS Lab – the first in Mainland China.

Introduced mass spectrometry platform and expanded our multiomics service capacity.

2017

Opened first sequencing center in the US at the University of California, Davis. This started the glocalization process.

2016
Established Tianjin Sequencing Center and built a large-scale sequencing platform.

Obtained the 'China Medical Institution' License, the 'China Medical Device Manufactures' License, and 'Laboratory Accreditation for Gene Amplification'. Grew our clinical services.

Established Novogene Corporation Inc. & Novogene (UK) Company Ltd., forming a model for our global operations.

2014

Established Novogene (HK) Company Ltd. and started to expand overseas business.

2013

Built the first sequencing platform to deliver end-to-end services.

2012
March 15th, Novogene founded in Beijing, China.

2011
Novogene Story: Our Growth in 10 Years