Novogene launched into SSE STAR Market today, leading the new decade of genome sequencing
Novogene Co., Ltd. (hereinafter referred to as Novogene) was listed on SSE STAR Market under the stock code "688315" on April 13, involving in the financial capital market and opening a new chapter of development.
Novogene was listed at a price of RMB 12.76 per share on the first day of listing. As of 10:30, April 13, Novogene's stock price is reported to be RMB 28.00 per share, an increase of 119.44%, and the company's market value exceeds RMB 10 billion.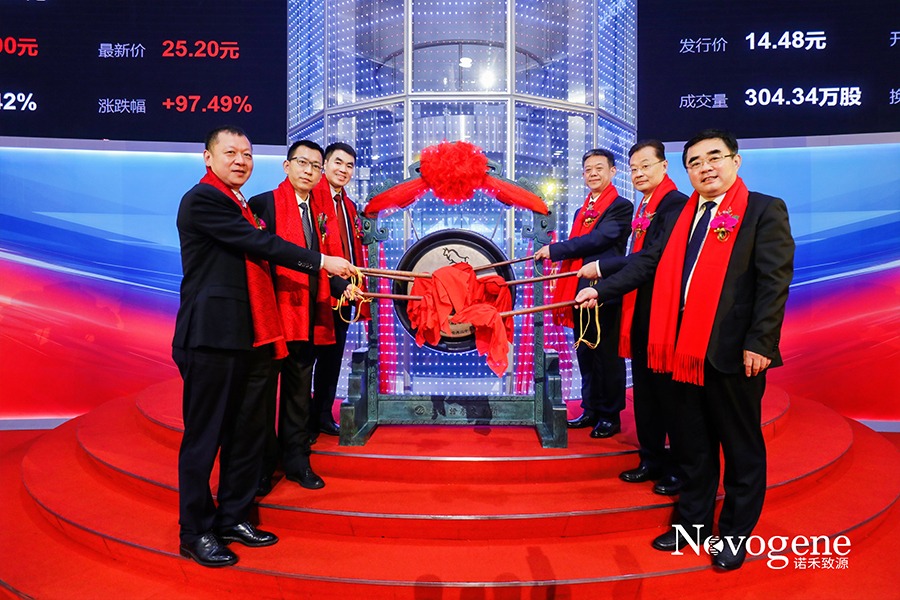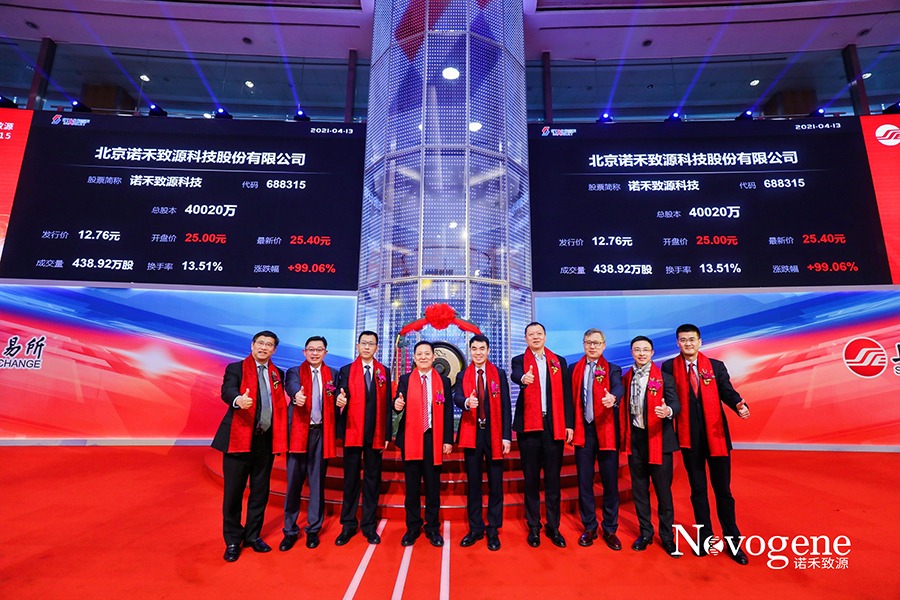 At 9:30 AM, Mr. Zhang Nianmu – deputy district mayor of the People's Government of Changping District Beijing, Mr. Zhao Ju – chief investment officer of CMB and CEO of CMBI, and Mr. Li Ruiqiang – chairman and general manager of Novogene rung the opening bell together and announced the opening of the market.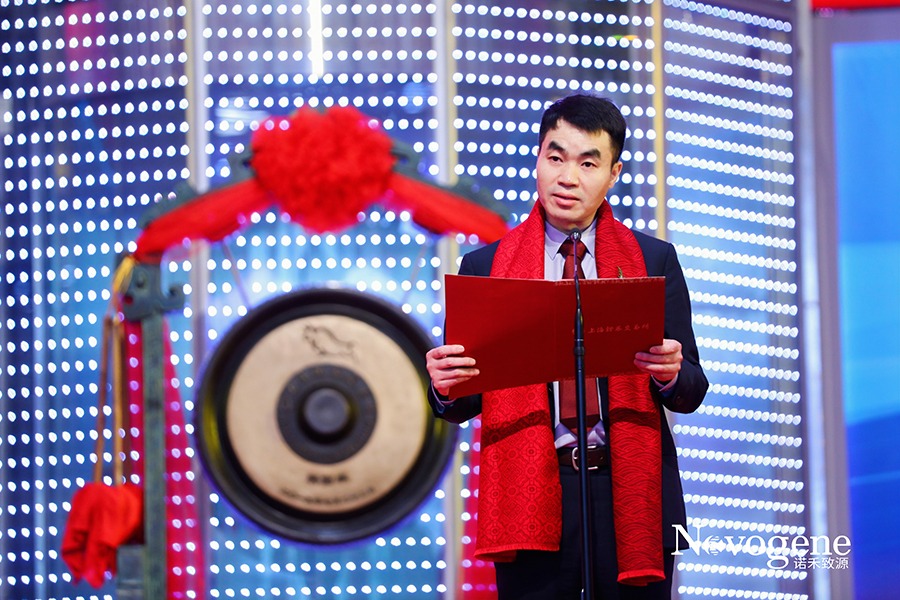 At the listing ceremony, Li Ruiqiang stated, "Listing on SSE STAR Market is a new milestone in the company's history. With new starting, new goals and new aspiration, we will firmly grasp the opportunity, make full use of the large platform of the capital market and the advantages of technological innovation, so as to lead industrial transformation and maximize social contribution, shareholder benefits and customer value."
Novogene's ascension over the past decade coincides with the golden decade of genome sequencing led by NGS sequencing technology. In the years, NGS has played an important role in genomics research, becoming the core technology in exploring the science future and promoting the development of applications. At the beginning of the company's establishment, Novogene built a leading-throughput genome sequencing platform based on next-generation sequencing (NGS) and bioinformatics analysis. Combined with multi-omics research technology, Novogene provides multi-level scientific services and solutions for life science basic research, medical and clinical application research. As a leading company in scientific and technological services, Novogene has been serving 96% of the top 100 global academic research institutions (according to Natural Index ranking 2020).
Meanwhile, based on the technology accumulation in the field of genome sequencing and its application, Novogene has independently developed innovative genetic testing medical devices. In 2018, its self-developed Class III medical device "Human EGFR, KRAS, BRAF, PIK3CA, ALK, ROS1 gene mutation detection kit (semiconductor sequencing method)" has passed the NMPA special review and approval of innovative medical devices conducted by the State Food and Drug Administration. It is one of the first tumor NGS test kits approved for marketing in China. At present, Novogene has some products in the development and registration of tumor detection, genetic disease detection and infection. In the future, Novogene will also promote multiple capacities in the technical service and clinical fields.
Today's appearance on SSE STAR Market is an important milestone in Novogene's history. With the strength of the Company and the assistance of the capital market, Novogene will keep forging ahead steadily and further in the next decade!