Novogene was recognized as a standout service provider in the Chinese life sciences area in the Nature Index reports
with its high-quality scientific research service accomplishments
On March 10th, the top-tier journal "Nature" released its special report in 2022 for "Top 5 Countries". This special report aims to highlight the outstanding scientific research initiatives of the United States, China, Germany, the United Kingdom, and Japan in natural sciences disciplines, as well as the disciplinary advantages of each country, and focus on the institutions and people driving change at the world's frontiers of science.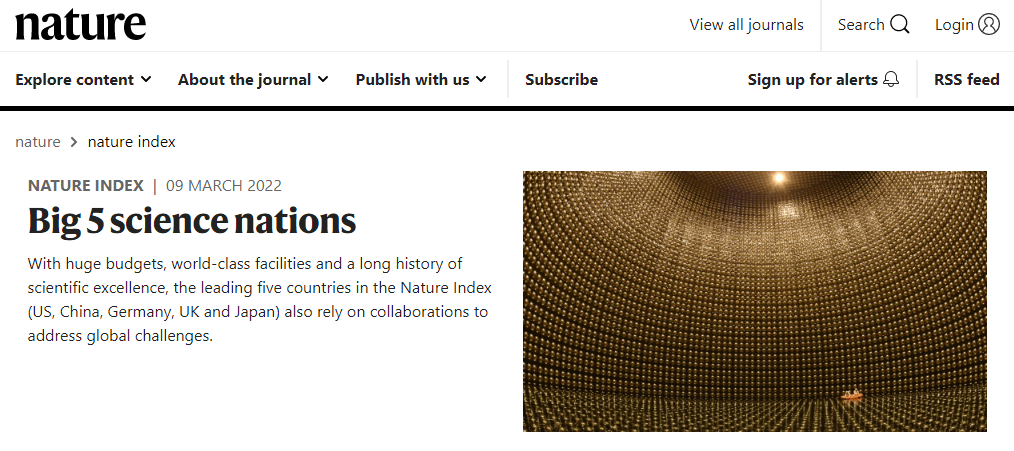 As a leading provider of genomic services and solutions to serve scientists worldwide, Novogene, founded in China, was included. It demonstrated the world-leading research service quality and achievements through multi-omics analysis in agricultural breeding and cancer treatment※.
Novogene has been at the forefront of using cutting-edge molecular biology technology and high-performance computing in the domains of life science research and health care since its start. Novogene has built broad working relationships with academic institutions worldwide and has completed several genomes research projects at the advanced world level, thanks to its considerable sequencing expertise and professional technical advantages. As of December 2021, Novogene and its project partners have published more than 790 SCI articles, with a cumulative impact factor of over 6,120.
In February 2021, one of our cooperative projects, the pan-genomes research of soybean (Li, Y.-h., et al.,2014, Nature Biotechnology), led by the Institute of Crop Science, Chinese Academy of Agricultural Sciences, was listed as a milestone of genomic sequencing in first two decades of 21st century by Nature, which started the journey of pan-genome research in more species to detect the genetic diversity.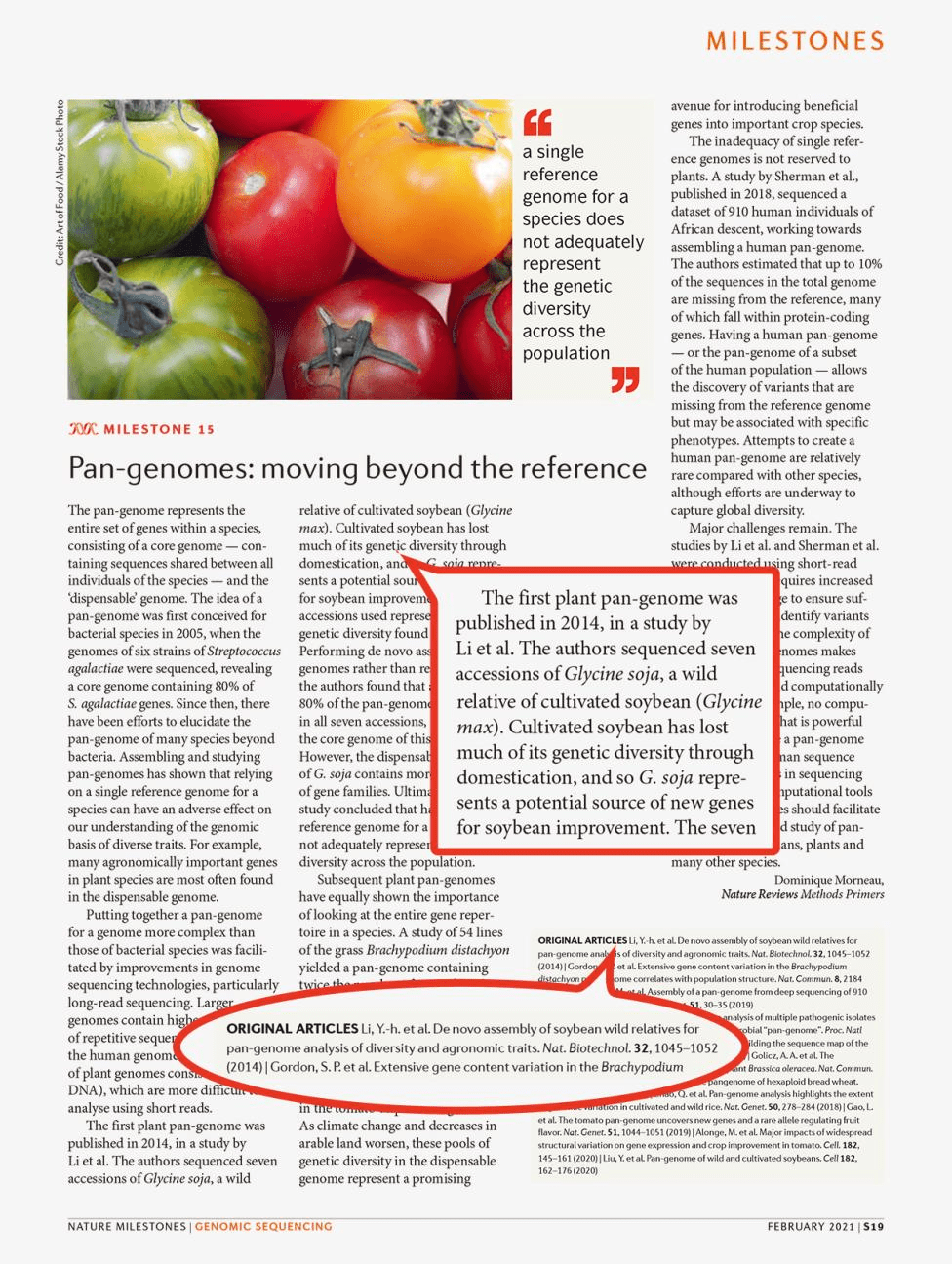 Based on the core technology of Next Generation Sequencing, Novogene has constantly introduced third-generation sequencing, single-cell sequencing, and other world-advanced technologies to enrich the product system. Step by step, from genomics to proteomics, metabolomics, and gradually established the integrated multi-omics service system. Novogene has formed cross-field synergy advantages from basic research translational medicine to clinical applications.
Novogene has grown in tandem with the advancement of gene technology during the last 11 years. In the future, Novogene will continue to share research findings with worldwide scientists based on offering high-quality genetic services to promote the continuous and rapid development of the entire scene of research, development, and application in life science.
Cited cases in agricultural breeding:
1)Resequencing a core collection of upland cotton identifies genomic variation and loci influencing fiber quality and yield, Nat Genet. 2018 Jun;50(6):803-813. DOI: 10.1038/s41588-018-0119-7. Epub 2018 May 7.
2)High-quality genome assembly and resequencing of modern cotton cultivars provide resources for crop improvement, Nat Genet. 2021 Sep;53(9):1385-1391. DOI: 10.1038/s41588-021-00910-2. Epub 2021 Aug 9.
Cited cases in cancer treatment
1)Clonal architecture in mesothelioma is prognostic and shapes the tumour microenvironment,Nat Commun. 2021 Mar 19;12(1):1751. doi: 10.1038/s41467-021-21798-w.
2)Nivolumab versus placebo in patients with relapsed malignant mesothelioma (CONFIRM): a multicentre, double-blind, randomised, phase 3 trial,Lancet Oncol. 2021 Nov;22(11):1530-1540. doi: 10.1016/S1470-2045(21)00471-X. Epub 2021 Oct 14.
Link of Nature Index-2022 special reports:
https://www.nature.com/articles/d42473-022-00041-0