Novogene revolutionizes genomics research with introduction of PacBio Revio™ services for more accurate and affordable long-read sequencing
Novogene, a leading global provider of sequencing services, has announced the introduction of services on PacBio latest Revio™ platform . The new platform is a game-changer in long-read sequencing, allowing for more accurate and affordable comprehensive variants profiling and direct methylation detection, with implications for research in a wide range of fields, including agrigenomics, human genetics, and cancer research.
The PacBio Revio™ system is a game-changer in long read genomics sequencing. With a 15x increase in throughput over its predecessor-Sequel IIe, PacBio Revio™ system can generate 1,300 human genome equivalents per year. It also promises an exceptional accuracy rate of 90% for bases ≥Q30 and a median read accuracy ≥Q30, while capturing a comprehensive snapshot of genetic variants (including SNVs, InDels, structural variants, tandem repeat expansions) and direct methylation detection in a single sequencing run.
With 18 patents, 40 software copyrights, and over 1100 cumulative impact factor publications in international journals, Novogene has established a significant influence in the long-read sequencing field and has developed expertise in variation calling, genome assembly and gene annotation.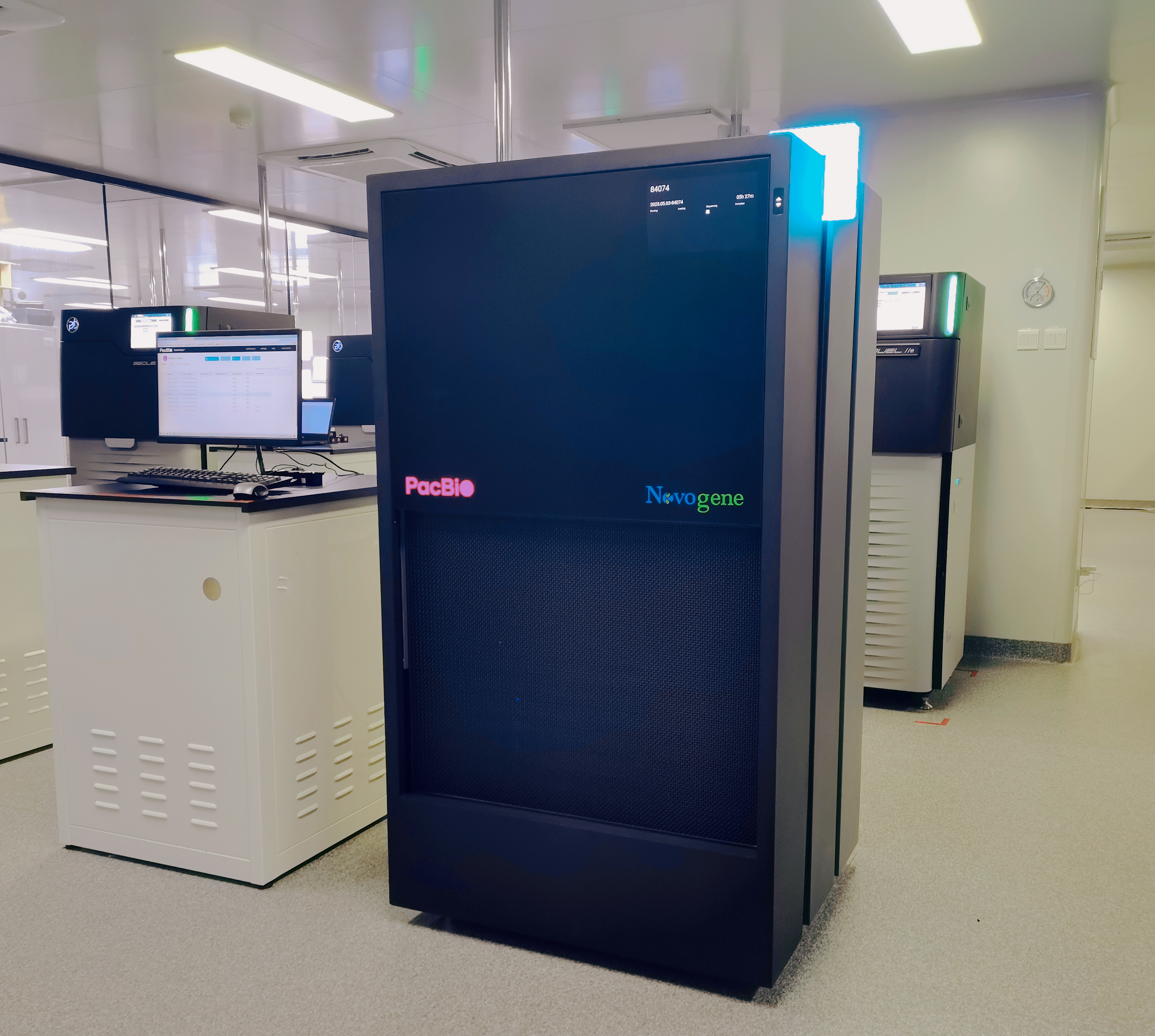 Novogene newly installated PacBio Revio™ System in sequencing lab
Novogene is committed to improving its service level and providing customers worldwide with more accurate and efficient service experiences. The strong expertise and profound background in genetic technology make Novogene a reliable partner for genome research worldwide. With the introduction of the PacBio Revio platform, Novogene continues to lead the trend of genome research worldwide and provide increasingly comprehensive solutions for scientists.