Novogene & Nanocellect Partner to Deliver Single Cell Solutions to China
San Diego, California, January 6, 2020 — NanoCellect Biomedical Inc., a leader in the development and manufacture of microfluidic cell sorting solutions for cell-based assays, today announced a distribution and partnership agreement with China-based Novogene to distribute NanoCellect's WOLF® Cell Sorter, N1 Single-Cell Dispenser, consumables and software in China. In addition, Novogene will be adding the WOLF platform to advance their leading edge genomic services and solutions business.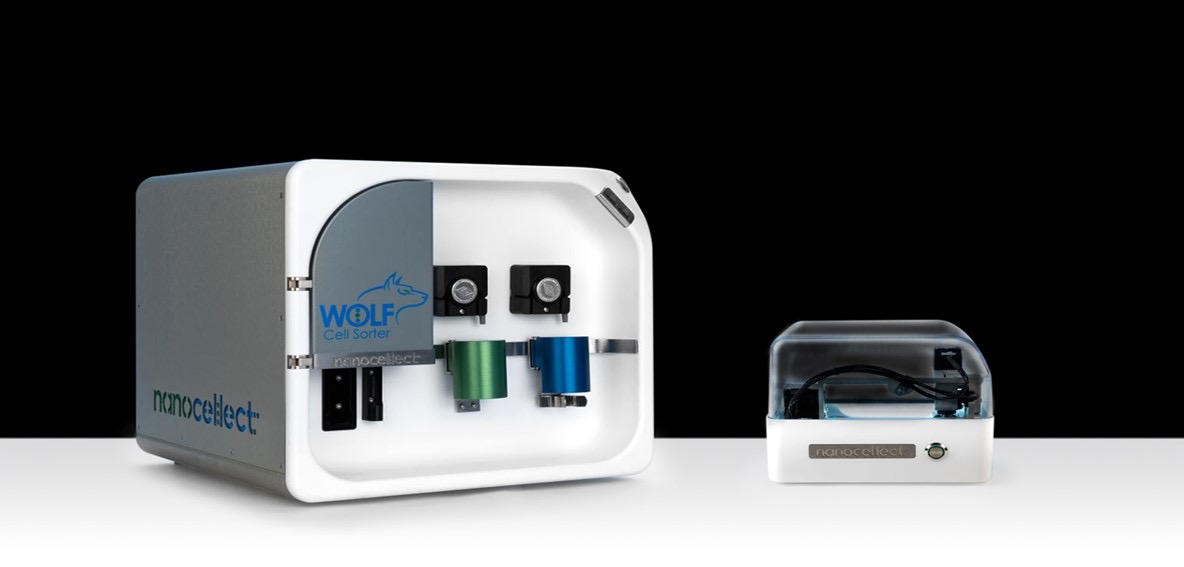 NanoCellect's microfluidic solutions allow researchers to analyze and separate biological samples one cell at a time, enabling researchers to isolate cells or populations of interest from the rest of the sample more gently than conventional technology.
"As we expand our distribution of our products globally, Novogene was an obvious choice to partner with in China. Their leading global position providing sequencing and single cell services, combined with their ability to distribute, service and support researchers in China make Novogene an excellent partner for NanoCellect," said Chris Neary, CEO Of NanoCellect Biomedical, Inc. "As we continue to expand our international distribution channels, we look forward to partnering with Novogene to bring gentle single-cell sorting solutions to their customers and helping to advance research at the cellular level."
"NanoCellect's microfluidic cell sorting technology is very innovative, and we're delighted to be adding their product offerings growing list of technology solutions for our customer base," said Ruiqiang Li, Ph.D., founder and CEO of Novogene.
About NanoCellect Biomedical, Inc.
NanoCellect is a life science tools company that develops and manufactures innovative solutions for cell analysis and sorting based on microfluidic technology. NanoCellect's WOLF® Cell Sorter and N1 single-cell plate dispenser provide gentle sorting to maintain cell viability. The WOLF® platform is used in a growing list of application areas including antibody discovery, cell line development, genomic sample preparation, CRISPR genomic editing and plant, and animal genomics. Founded in 2009, NanoCellect is headquartered in San Diego, CA. For more information about NanoCellect's and its products, please visit nanocellect.com.
About Novogene
Novogene is a leading provider of genomic services and solutions with cutting edge NGS and bioinformatics expertise, and more advanced sequencing capacity in the world. Novogene utilizes scientific excellence, a commitment to customer service and unsurpassed data quality to help our clients realize their research goals. Novogene delivers unsurpassed data quality to support our customers' research goals. We are a world-leader in NGS services, with thousands of employees and multiple locations across the globe. Novogene has strong scientific expertise and experience with 32 NGS-related patents, as well as over 580 research papers with total impact factor at more than 4090, including publications in first tiers journals such as Cell, Nature and Science ,visit novogene.com/us-en.