ESHG Virtual Conference | 28 – 31st August 2021
Join our on-demand satellite session to discover more about how Novogene can help your next NGS project.
Sequencing Solutions for your Human Genomics Projects
In 2001 the first draft of the human genome was published. Over the following two decades the genetics field has utterly transformed. Next Generation Sequencing technology has made sequencing accessible and affordable. Novogene has been at the forefront of the NGS industry for both clinical and research focused human genomics projects. In this webinar you will learn how Novogene can help you meet your sequencing goals:
Clinical and research solutions for human genomics projects
Service details for WGS, WES, Novogene Panel, transcriptomics and epigenomics
Bioinformatic analysis for both clinical and research fields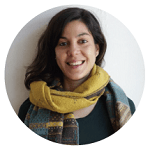 Dr. Aina Pi Roig
Technical Support Supervisor
Novogene Europe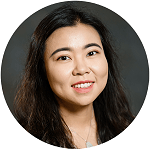 Dr. Wei Li
Senior Product Manager
Novogene Europe
Register Link
Register for ESHG 2021 here: https://2021.eshg.org/
About ESHG
For the second year running, the ESHG Conference will be taking place virtually, with the aim to be one of the best platforms for knowledge exchange in the area of human genetics.
On June 12-15, 2021, participants will have access to over 100 hours of live sessions and even more on-demand content, which will be available to view for 3 months after the conference. In addition, attendees will be able to network with the top companies in the field of genetics. All of this at your fingertips from anywhere in the world!
The ESHG Conference has two main scopes: to provide a platform for the dissemination of the most exciting advancements in the field of human genetics and to foster the education of the upcoming generation of human geneticists. Plenary, concurrent and educational sessions, concurrent symposia, workshops and poster viewing fill in an exciting program. The Scientific Program Committee (SPC) defines the topics, with the goal to update the audience on emerging concepts, mechanisms, and technologies in human genetics, providing at the same time a broad view on the progress made in the different areas of our discipline. Invited talks are given by world class speakers and best abstracts, many of which submitted by young doctors and scientists, are selected by the SPC for oral presentations. The meeting will also allow to make direct contacts between scientists and exhibitors, who will present their new product portfolio, with practical demonstrations, to help you in your clinical or experimental work.
In summary, the ESHG meeting is the place to be for those who work in the field of human genetics and for the many followers that this discipline has attracted among life and clinical scientists.