Customer Service System (CSS) : Project Management Made Easy!
WHAT IS CSS?
Customer Service System (CSS) is a new project management online portal launch by Novogene in 2020. It offers direct access to their sequencing projects and to make project management easy for all researchers. On CSS, researchers can view the sequencing project, track the status, access reports and obtain many other useful information.
WHY SHOULD I USE CSS?

Easy Access to Project List and Status – Gain an overview of your projects including completed projects, monitor and track the project down to the individual sample. The bell-alert feature also serves as a reminder whenever a new task or status becomes available to you. Enable you to better manage the projects, plan ahead and determine follow up actions.

Organized Project Information and Reports – All project related reports such as QC reports, bioinformatics form and final reports are well organized and stored in the CSS portal. Enable researchers to trace, locate and retrieve reports whenever needed. Reduce your administrative tasks, gain more time in advancing science and shaping discovery.

Simple Steps for Sample Submission – A step-by-step sample submission portal, comes with auto validation feature to improve entry accuracy. Allow researchers to gain full control over the planning of sample submission, samples preparation and scheduling sample shipment.

Monitor Data Delivery Status – Track every data release for both cloud and hard disk and their delivery status. Improve the data management accuracy and reduce error. Give researchers a seamless experience in receiving your important data safely and accurately.
CSS – PROJECT MANAGEMENT MADE EASY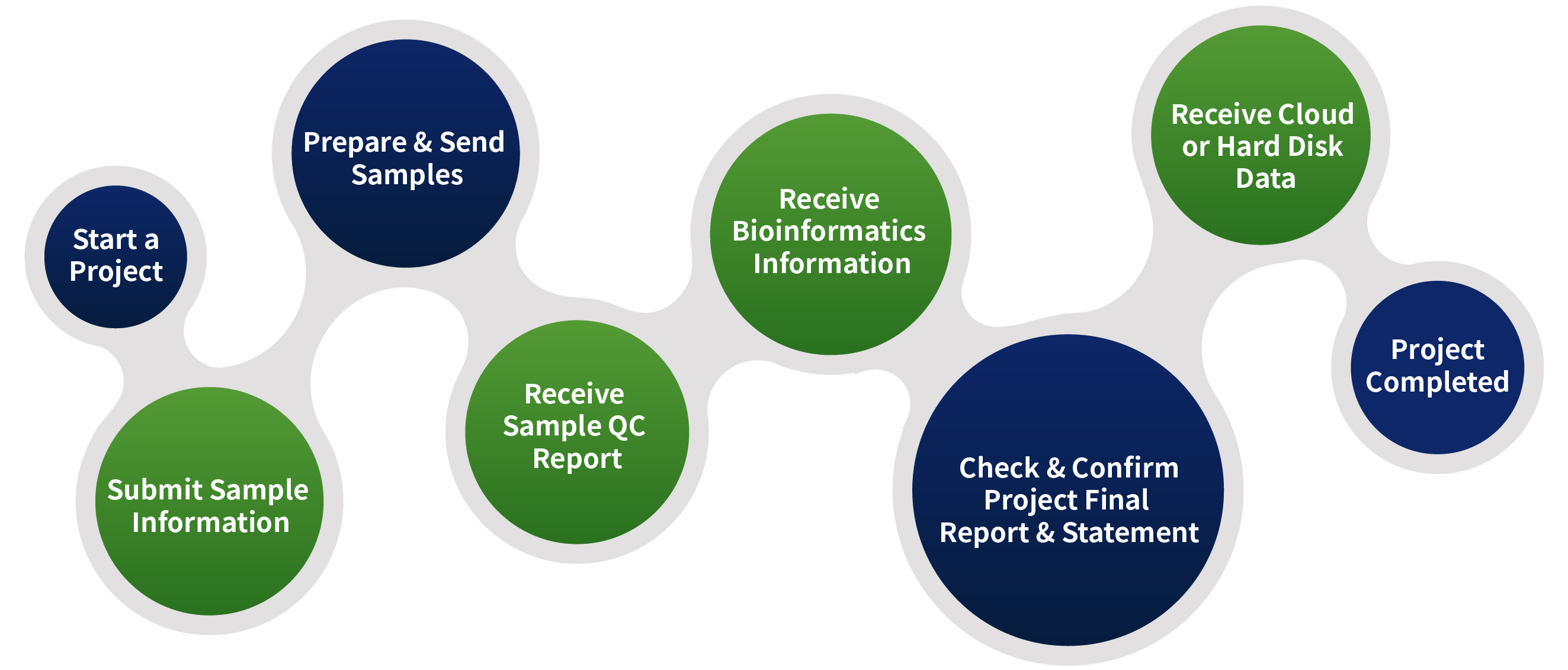 HOW TO GET A CSS ACCOUNT?
If you have a sequencing project with Novogene, please find the portal of "CSS Log In" from the top toolbar of the website or directly visit cssglobal.novogene.com to set up a CSS account now.
With any sign-up issues, please contact your Novogene Technical Support Representative or submit your queries to the following contact for your area.
America: us_backend@novogene.com
Europe: europe@novogene.com
Asia-Pac, Middle East, Africa: amea.pc@novogene.com