Customer Service System (CSS) : Project Management Made Easy!
WHAT IS CSS?
Novogene's Customer Service System (CSS) is an online project management portal that was launched in 2020 to enhance our customers' genomics research experience. It streamlines project management and provides direct access to all sequencing projects in one place. CSS allows researchers to view their sequencing project(s), track their progress, access reports, and obtain other useful information.
WHY SHOULD I USE CSS?

Real-time Project Update – View and track the status of your project/s live 24/7, from sample pickup to data release. Enabling you to better manage your projects down to the individual sample, plan ahead, and determine follow-up actions.

Online Collaborative Tool – Shared functions to manage your project/s with your lab members and collaborators via 'My Team' to receive alerts on new progresses and access reports. Customize email preferences on how you and your working mates wish to receive notifications.

Access Your Genomic Data Anytime, Anywhere – Secured cloud access to your sequencing data anytime, anywhere.

Free RNA Sequencing Data Analysis Tools – Access the features of NovoMagic, a free cloud-based platform fully integrated with our CSS to supercharge your after-sales data analysis for publishing. Use the provided toolkits to re-visualize or re-analyze your data. Learn more about NovoMagic here.
CSS – PROJECT MANAGEMENT MADE EASY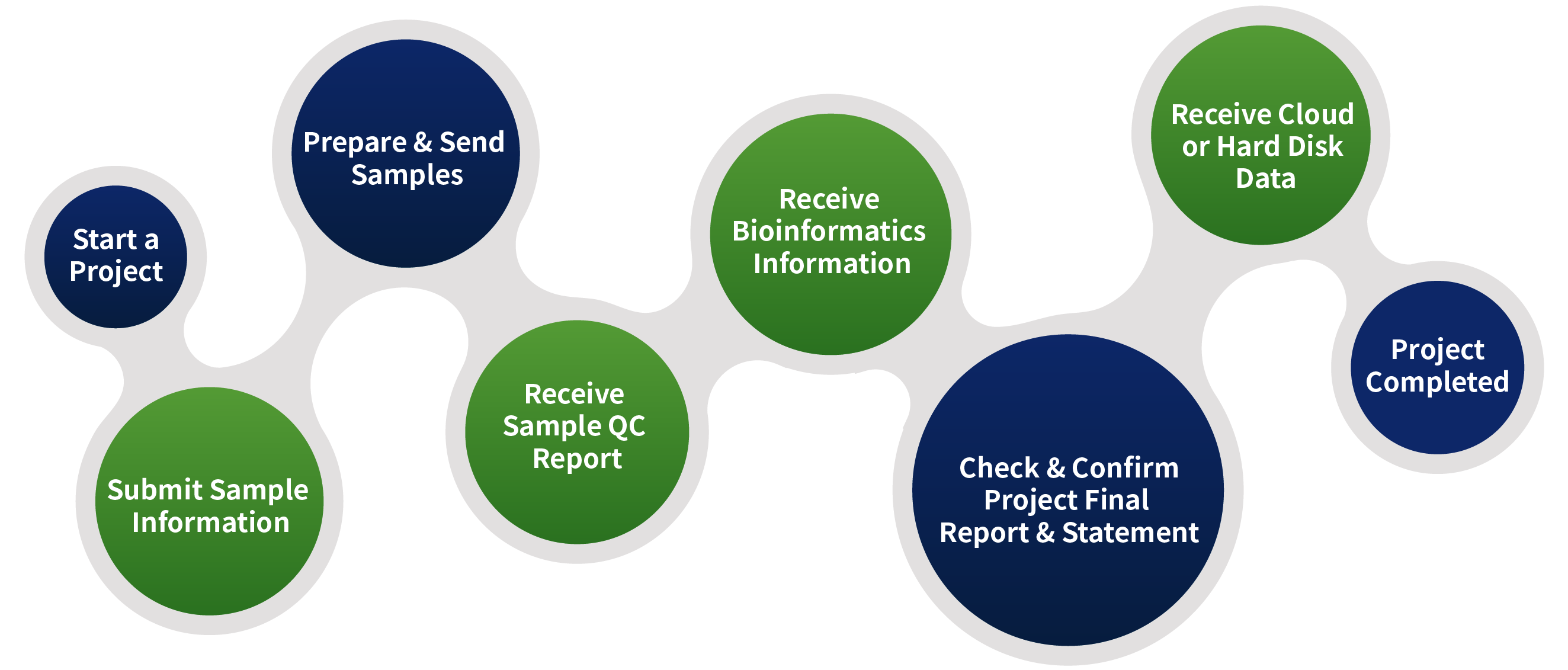 HOW TO GET A CSS ACCOUNT?
To obtain a CSS account, follow the following steps:
If you have a sequencing project with Novogene, please create an account at cssglobal.novogene.com
Alternatively, you may locate the "CSS Log In" portal typically found at the top of Novogene's website.
If you encounter any problems during the sign-up process, please reach out to your Novogene Technical Support Representative or send your inquiries to the relevant contact in your area.
America: us_backend@novogene.com
Europe: europe@novogene.com
Asia-Pac, Middle East, Africa: amea.pc@novogene.com