2021 New Year's Day Tweet
Let's welcome the new year and celebrate our ten-year anniversary!
Reflecting on this past year, Novogene has continued to provide top-notch professional services, earning the trust of our clients worldwide. This morning, in the bright sunshine of 2021, we look back at the past year and our accomplishments amid unparalleled challenges.
In 2020, the sudden outbreak of the coronavirus tremendously disrupted the pace of the springtime economy. Yet, as an enterprise with the mission of "Advancing Genomics, Improving Life," Novogene continues to improve and strengthen its business. Our aim is to carry on building a formidable corporate "stronghold" of science and research. Novogene strives to always actively contribute to society through its cutting-edge productivity, continually demonstrating its duties and responsibilities.
Hard-core technology to fight the epidemic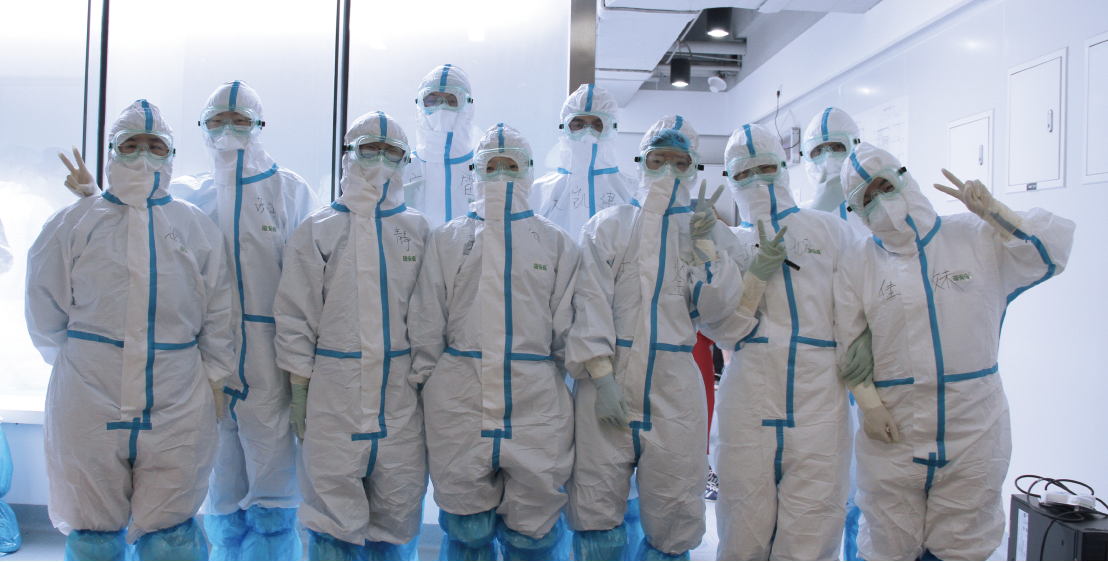 In February, Novogene donated testing instruments to front-line epidemic detection institutions in Hubei, Sichuan, Beijing and other regions, and provided professional sequencing services to front-line research teams and medical institutions to help advance scientific research results.
In June, Novogene supported urgent large-scale screening at Xinfadi in Beijing, and undertook about 900,000 inspection tasks in the region.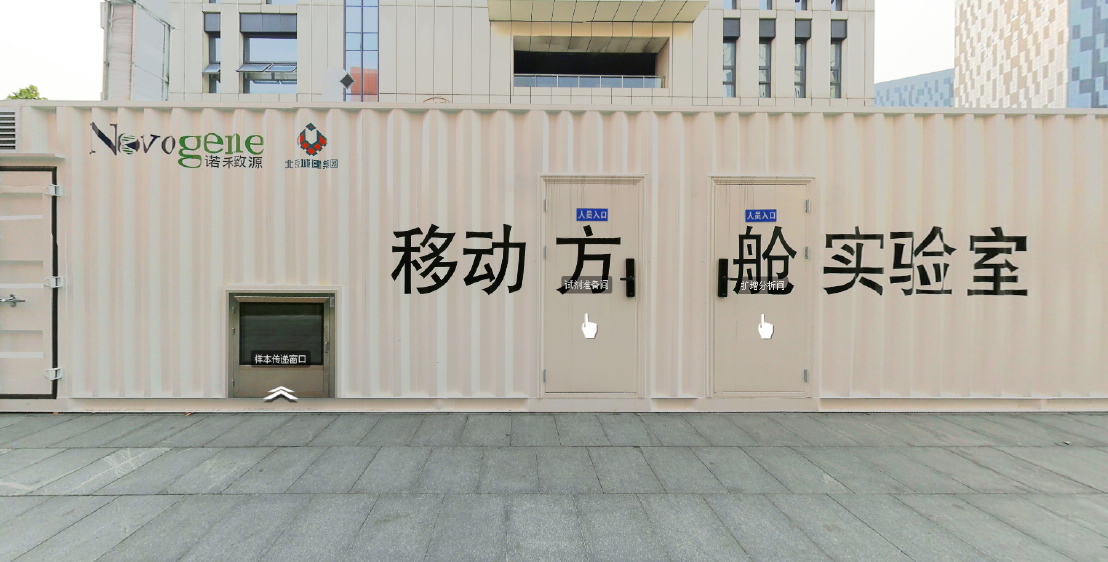 Relying on front-line experience and advanced technical advantages we accumulated in Beijing in September, Novogene officially launched its self-developed automated shelter laboratory, automated cupping system, and our new crown detection information system. We will launch in Qingdao, Tianjin, and Chengdu. We have played an important role in the fight against the epidemic in many places. Novogene's use of "hard-core technology" protects the people of our country.
Leading the smart future
With its excellent interdisciplinary technology integration capabilities, Novogene innovatively launched the world's leading NGS sequencing field intelligent delivery system named Falcon. With a faster delivery cycle and more stable delivery quality, it has established new industry standards and promoted the development of genetic big data and applications.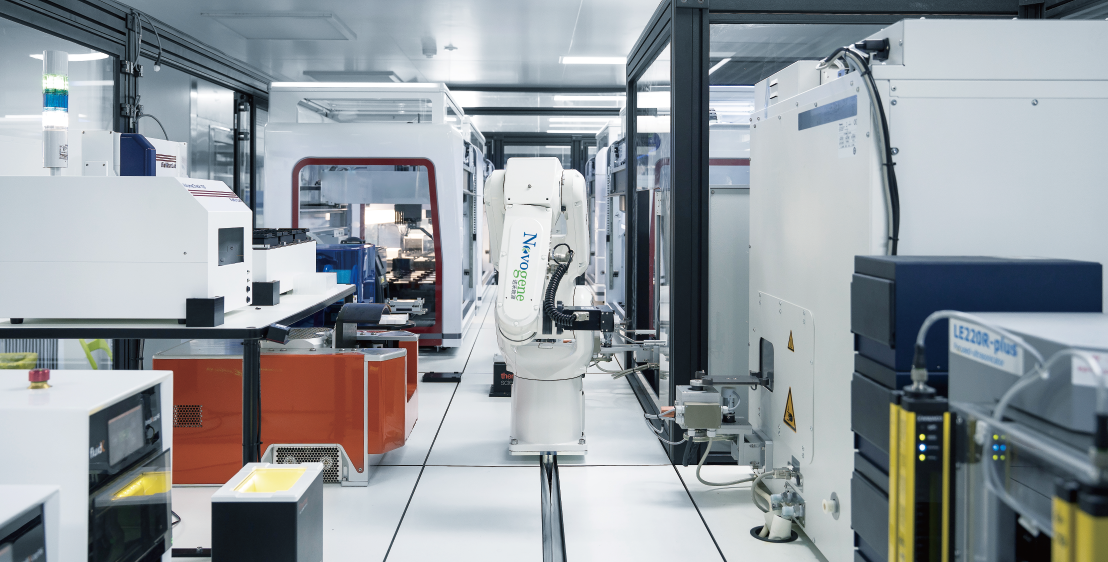 In September, Novogene and Gene Club jointly planned and released the "Genetic Big Data Intelligent Production and Analysis" research report. Together, we proposed that "Gene technology is becoming a new infrastructure for the biotechnology and medical and health industries," and we are leading the industry's intelligent development.
Fruitful scientific research
Novogene has established extensive cooperative relationships with many academic institutions around the world and completed a number of internationally advanced genomics research projects. In 2020, Novogene and project partners have published more than 100 SCI articles, with a cumulative impact factor greater than 850.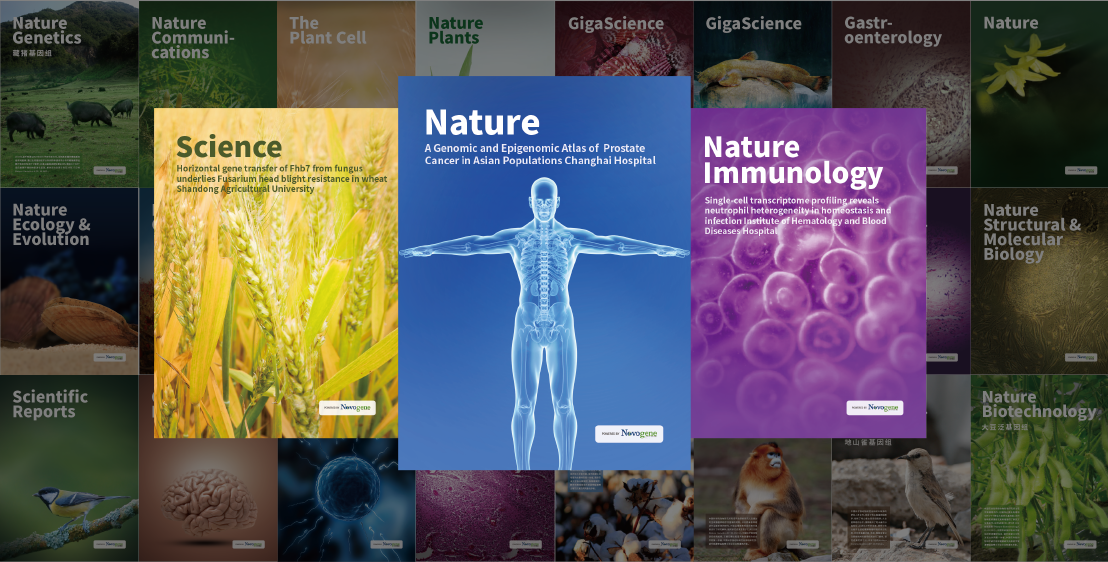 At the same time, the founder and CEO Dr. Ruiqiang Li was selected as a "Highly Cited Scientist" in the world for the seventh consecutive year in the interdisciplinary field, demonstrating his outstanding academic influence.
Promote scientific research and innovation together
The sustainable development of the biomedical industry is inseparable from the drive of outstanding talents. Novogene always pays attention to the cultivation and progress of outstanding talents in the industry. Novogene and Peking University's Biomedical Pioneering Innovation Center (BIOPIC) set up the "Novogene graduate scholarship" to encourage more outstanding young scholars, strengthen industry-university exchanges, and promote scientific research innovation.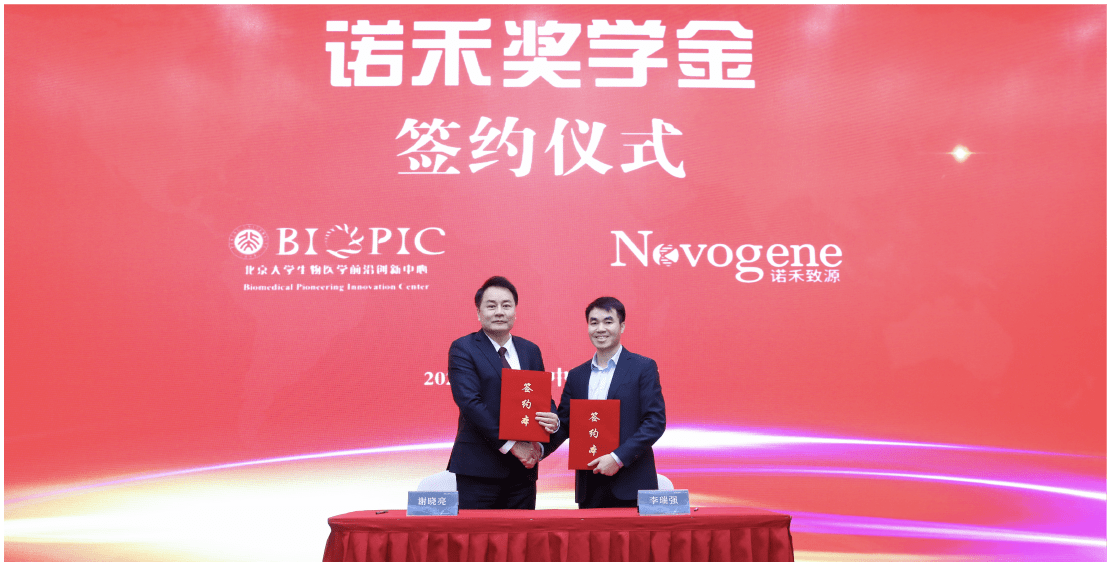 Open up online bridges
Under the global epidemic, in order to provide customers with more abundant and convenient information acquisition and communication channels, Novogene responded quickly and opened up online seminar platforms such as "Novo Online" and "ZOOM." In 2020, a total of 100+ webinars were held worldwide, with a total of more than 8,000 participants participating, which built a benign communication bridge between the company and its customers in this unique time.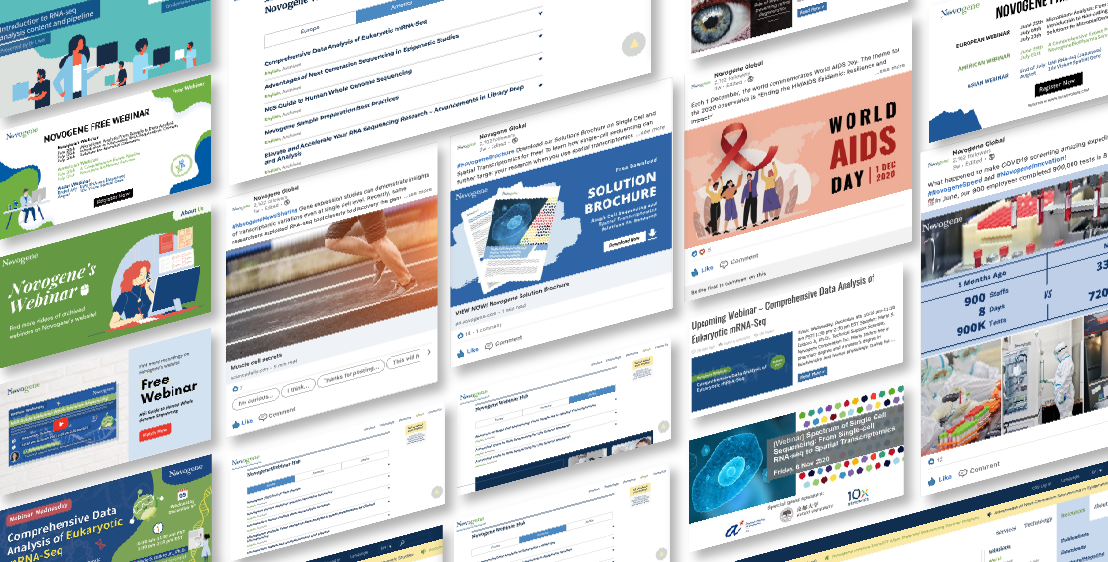 2020 has passed, and the doors of the new year have been opened. Whether it's a new year or a new decade, Novogene will continue as always and adhere to the values of "Professionalism, Innovation, Integrity, and Partnership", to explore and advance at the product, technology, and service levels. We are aiming to be "Your trusted partner in genomics" in science.
Today, we sincerely invite all customers, partners and friends from all walks of life who are concerned about the cause of genetic technology to join us – welcoming the new year, and celebrating the next ten years!
As 2021 arrives, have you set new goals?
Are there any unspoken blessings for yourself, relatives, and friends?
Let's listen to what the Novogeners say:
2021 – With the blessing in my heart and the hope for the future, let us take this opportunity to think bravely and do bravely!