Customer Service System: Project Management Made Easy
Novogene's Customer Service System (CSS) is an online platform that streamlines project management and provides access to all your sequencing projects in one easy-to-access place. View your sequencing projects, track their progress, access reports, collaborate with your team, and obtain other useful information. CSS is designed to make managing your projects intuitive and simple.

Real-time Project Updates with 24/7
View and track status of your project live 24/7 – from sample pickup to data release

Online Collaborative Tool
Shared functions to manage project/s with your lab members and collaborators via 'My Team'

Access Your Genomic Data Anytime, Anywhere
Secured cloud access to your sequencing data

NovoMagic – Free RNA Sequencing Visualization and Data Analysis Tools
NovoMagic, a free cloud-based platform to supercharge your after-sales data analysis for publishing.
Learn more
CSS – Project Management Made Easy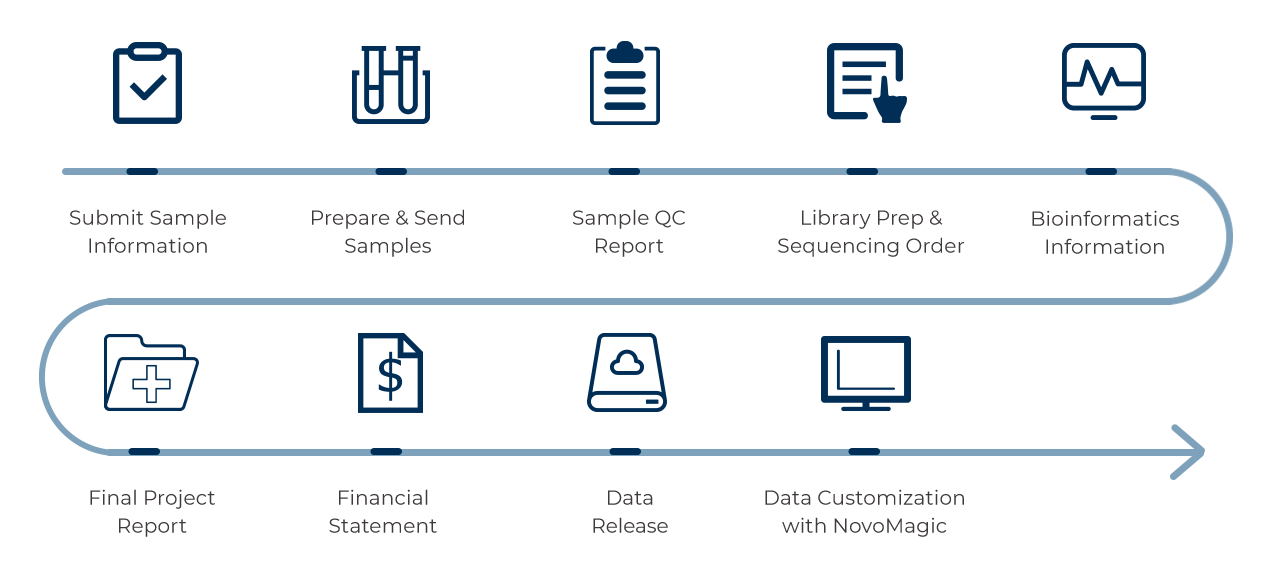 How to obtain a CSS account
You must have an active project with Novogene to create a CSS account or have had one in the past.
To obtain a CSS account, click "Access CSS" below or click "CSS Log In" found on the top navigation bar of Novogene's website.
If you encounter any issues with setting up your account, please contact your Technical Support Representative at marketing_amea@novogeneait.sg